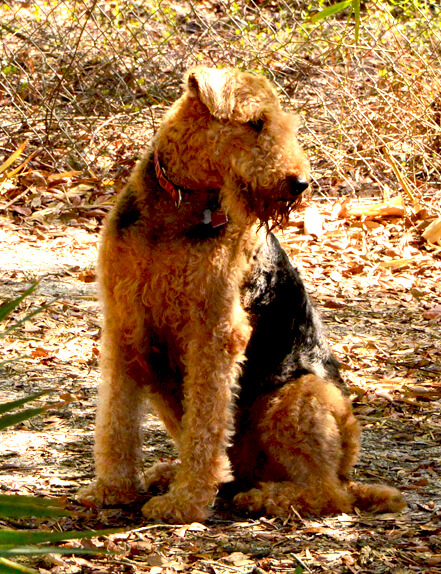 Help our club continue our rescue work.
Dues only cover a small part of our expenses. There are many fees associated with rescuing a dog. Some expenses are: collar and leash, microchip, crate and initial vet visit along with any treatment if necessary and sometimes dogs require additional specialized training as well.
All donations are appreciated.
Membership Levels:
$30 General Membership
$50 Friends Membership
$100 Sponsor Membership
Sally Schnellmann's WAG Fund Donation for Airedale Seniors & Special Needs
Sally Schnellmann's WAG fund donations go to help senior dogs and our rescues that have special needs requiring ongoing expenses. These dogs may be hard to place because of the financial commitment required by the adopter, so these funds help secure a loving forever home. (This fund is named in memory of our founder Sally Schnellmann and her senior pup named What A Guy, WAG)
Payment may be made by check or your PayPal account.
Remember your membership is a tax deductible donation. SAF is a 501(c)3 corporation.
A COPY OF THE OFFICIAL REGISTRATION AND FINANCIAL INFORMATION FOR SUNSHINE AIREDALERS OF FLORIDA (CH6932) MAY BE OBTAINED FROM THE DIVISION OF CONSUMER SERVICES BY CALLING TOLL-FREE WITHIN THE STATE, 800-435-7252 OR VISITING WWW.800HELPFLA.COM. REGISTRATION DOES NOT IMPLY ENDORSEMENT. APPROVAL OR RECOMMENDATION BY THE STATE.
OR
Make check payable to Sunshine Airedalers of Florida and return payment with this portion of the notice to:
Jean Alli, Treasurer 401 Althea Rd. Belleair, Fl 33756
Sunshine Airedalers is a 501(c)(3) nonprofit organization. Contributions in the United States are tax-exempt to the extent provided by law.